RIBA has paid tribite to world renowned architect Dame Zaha Hadid, who has recently died aged 65 in the early hours of Thursday morning (31st March 2016) while in a Miami hospital after contracting bronchitis earlier in the week and then suffering a sudden heart attack. Zaha was born in Baghdad in 1950 and started her career at 22 by studying at the London Architectural Association. Just 7 years later she joined her former professors in Rotterdam becoming a partner at the Office for Metropolitan Architecture.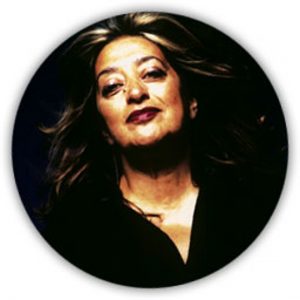 The RIBA honored Zaha by awarding her the RIBA 2016 Royal Gold Medal, Zaha is the first woman to be awarded the pretigious title. Zaha estalished her practice in, Zaha Hadid Architects, in London nearly 40 years ago (1979). Zaha, is a twice winner of the Stirling Prize for her designs of MAXXI Museum in Rome (2010) and Brixton's Evelyn Grace Academy (2011). In 2012, Zaha was also made Dame Commander of the Order of the British Empire.
The RIBA current President, Jane Duncan said in a statement earlier this week the news of Zaha was terrible stating that "Zaha Hadid was an inspirational woman, and the kind of architect one can only dream of being. Tony Chapman, past Head of Awards at RIBA commented that her imagination and her determination made her entirely unique in the architecture industry.
Zaha Hadid's designs collated her a reputation for visionary and highly experimental architecture across the globe and the variety and range of creations from her imagination have stretched far and wide from Glasgow's Riverside Museum to Kurfürstendamm in Berlin and even as far as Hong Kong (The Peak, 1983)
Zaha Hadid was a woman who paved the way for female architectures, being the first woman to receive many accreditations including the Pritzker Architecture Prize , the RIBA Stirling Prize and many more such as Commandeur de l'Ordre des Arts et des Lettres and Praemium Imperiale. Zaha was made an honorary member of the greatly respected American Academy of Arts and Letters.