Duval celebrate 20 years – Award-winning British designer and manufacturer of custom fitted furniture, Daval, are set to celebrate 20 years in Slaithwaite, West Yorkshire, which has earned the Sunday Times accolade as 'the best place to live in the North & North East 2022'.
The state-of-the-art Daval factory and flagship showroom opened in the canalside mill village in the Colne Valley, Huddersfield back in the summer of 2012 and plays a key role in a community brimming with independence, imagination and true Yorkshire grit.
Simon Bodsworth, Managing Director at Daval says, "We are delighted that our part of the world has been recognized as such a brilliant place to live and I can't imagine us being based anywhere else. Duval celebrate 20 years in Slaithwaite this summer and it's been amazing to see the village thrive and develop over time. Moving our family business here was a big decision and it gave us the opportunity to grow and support eco-friendly fitted furniture design in a way that was ahead of its time. Today we feel very proud to be part of such a vibrant and creative community where we can work closely with likeminded independent specialists like Paragon Oak and acclaimed interior designer, Lynsey Ford, who lives and works locally."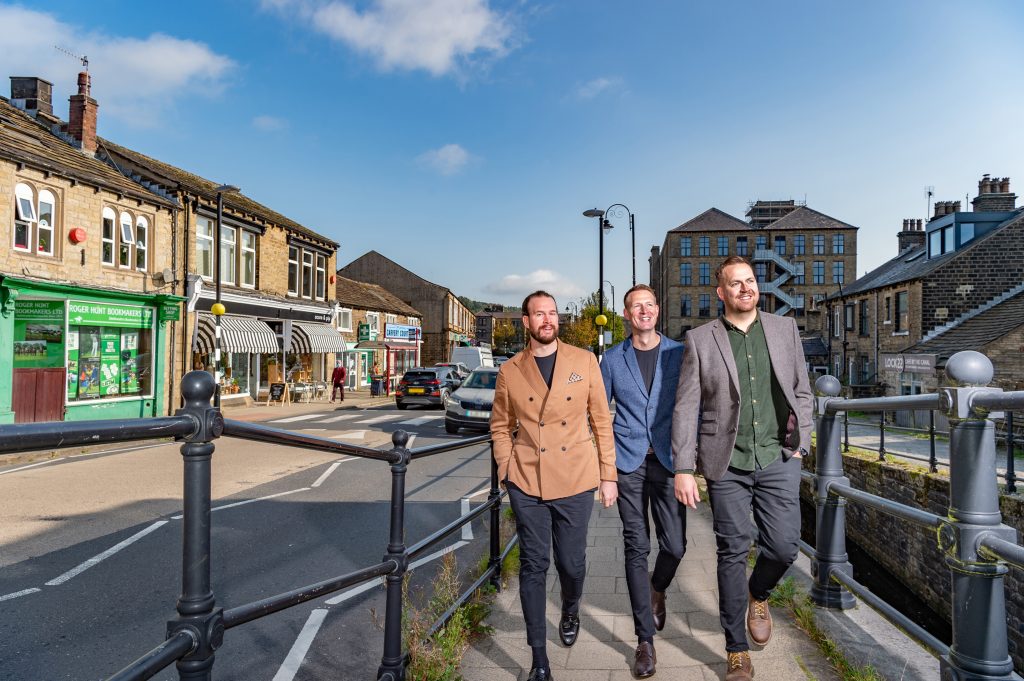 Founded in 1978, Daval Furniture is strongly committed to business excellence locally, regionally and nationally as part of the post-Covid recovery and Northern Powerhouse project. The company's commitment to innovation and eco-friendly design has been consistently recognised in the Yorkshire Business Masters Awards, Northern Design Awards and the Made in Yorkshire awards as well as within the UK kitchen industry thanks to its pioneering Renzo design which boasts 100% recycled furniture. Daval Furniture has an extensive luxurious furniture portfolio that offers each customer a range of different styles, materials and finishes with the opportunity to select from sustainably-sourced hand painted oak and ash kitchens to the latest Shaker-inspired units which have a revolutionary self-repairing foil finish for extended lifespan.
Simon Bodsworth Managing Director at Daval explains, "Kitchen living has transformed in the past two decades and is set to become a pivotal part of the home experience as we continue to invest in our environments and shop with a conscience. I think today's consumers are keen to make choices which will benefit the planet alongside their quality of life."
With this in mind, the Daval leadership team is supporting is 100-strong national Partner network to create designs which can be specially tailored to the home as home bars, media rooms, home offices and dressing areas for the master suite become more popular.
James Bodsworth, Design Director at Daval says, "I think that there is a new appreciation of how bespoke fitted furniture can enhance the home and support the flexibility required to maximise family life. The creative thinking which has always been a key element in traditional joinery and modern furniture design is going to a whole new level to accommodate the new essentials of modern life. Just as the ONS reviews what is in the consumer shopping basket every month, we carry out our own research to make sure we are offering the most suitable storage solutions and developing new products, finishes and combinations for our customers. This year's trends for Refined Country and Urban Renewal, demonstrate that home comforts are more important than ever as a strong foundation for hybrid working and optimizing properties of all ages."
The Daval design team is constantly inspired by the combination of countryside, connectivity and community in Slaithwaite and will be marking its 20th year in the Colne Valley and its 44 years in business in style – so watch this space for more details!
Daval Furniture – t 01484 848 500 │ e [email protected] | w www.daval-furniture.co.uk | Instagram: @davalfurniture | Twitter: @Daval_Furniture │ Daval House, Spa Fields Industrial Estate, New St, Slaithwaite, Huddersfield, West Yorkshire HD7 5BB,
National Press Enquiries: Emily McCullagh, Managing Director at Publicity Engineers:
T 01992 478 109 │ e [email protected] │ w www.publicityengineers.com
Property & Development Magazine | The Home of Residential Sector News