RENDALL & RITTNER STRENGTHENS PROPERTY MANAGEMENT TEAM
Leading managing agent Rendall & Rittner has appointed John Osborn as Property Team Manager within one of its Central London divisions to oversee the management of a portfolio of high-profile residential developments.
With twenty years of experience in the industry at other managing agents, John joins R&R with a wealth of property management experience. His role at R&R will focus on developing relationships with major clients and ensuring the highest levels of service delivery. He will also help manage the handover of management from the developer to the leaseholders at certain key developments.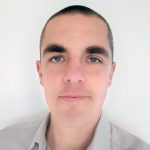 John commented: "I was drawn to Rendall & Rittner as a place to work because of the calibre of its client base. I have extensive experience of the industry having always worked in property management since I left university and relish the variety and challenges. I'm looking forward building strong connections with clients and helping my team develop their own careers."
Rendall & Rittner manages one of the largest and fastest growing portfolios of properties in the UK with over 80,000 units under management across the country. These span the full range of property types including many of London's largest and most prestigious new developments such as Royal Arsenal, St George Wharf and Greenwich Millennium Village. John's remit will include particular responsibility for developments such as Wimbledon Hill Park and Chiswick Gate.
Richard Daver, Managing Director of Rendall & Rittner said: "We are delighted to welcome John to the team as we continue to strengthen our business through our people. John's expertise will be a great asset as we successfully navigate the complex issues involved with managing large Central London multi-phase developments while guaranteeing outstanding service to clients and residents."
RENDALL & RITTNER STRENGTHENS PROPERTY MANAGEMENT TEAM
For more information on Rendall & Rittner please visit www.rendallandrittner.co.uk.