UK Property Market : Whichever way you voted, the chances are that you were surprised by the result and/or voting figures of the EU referendum last week. Analysis of the votes has demonstrated clear geographic and demographic lines in the proportion of the electorate voting for or against Brexit.
The slightly surreal world which followed in the days following the referendum – a prime minister resigning, a shadow cabinet disintegrating, various politicians back-pedalling on campaign "facts" – has led to some dramatic economic activity and significant moves to try to quell uncertainty in the UK and abroad.
Homeowners, renters, property investors and active house-hunters will all be asking themselves and others where they stand in this new world. Many experts have already given their views of the effects of leaving the EU. So, what are the implications of the Brexit vote to the UK housing market?
What will happen to property prices?
As always, property prices will demonstrate a myriad of micro-markets up and down the country. In recent months, the East of England has overtaken London as the strongest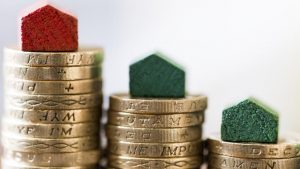 Regional market, and while the capital is still experiencing significant growth in many areas, most industry experts believe the prime market covering what were once the most desirable and expensive neighbourhoods is in for a very tough ride.
"This could… be the final nail in the coffin for the Prime Central London market," states Russell Quirk of online agent eMoov, though he is one of the very few experts to put a number on his predictions for the UK as a whole: "Property values increased by 6% over the course of 2015 and we predict the same rate of growth by the end of 2016."
For many, they key to stability is quick and decisive action from the top: "The onus will be on the government to act swiftly to avoid the property market becoming paralysed which would have a knock-on impact on the rest of the economy," says Ian Westerling, managing director of agency Humberts.
There is no doubt that a drop in prices will help those struggling to get onto the property ladder, but that will be little consolation to homeowners, especially those who may only recently have seen their property return to pre-crash highs of 2006-7.
Should I continue to buy/sell?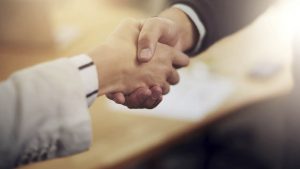 After a busy Q1, partly fuelled by a race by investors to beat the deadline for new stamp duty rates, the property market in many areas has slowed this year. Some areas still saw strong buyer/seller activity in the run-up to the vote – "We have recently seen the best market ever experienced, and a Brexit will not affect this. Cambridge in particular will continue to be an international centre for innovation and education, and our booming market will return to its former strength," says Martin Walshe of East Anglian agents Cheffins – while some are still optimistic about certain areas even after the unexpected result. "I don't believe property in Britain's emerging markets – Manchester, Birmingham, Liverpool – will be heavily affected," says Jonathan Stephens, managing director of property consultancy Surrenden Invest.
It may be that job worries will cancel some plans to upgrade or step onto the property ladder, but pragmatic reasons behind moving home may overrule any tactical decision, as Nick Leeming at agency Jackson-Stops and Staff says: "Many of the reasons to buy and sell are based on need – people move jobs, need to nearer to family or good schools – and these factors will continue to drive the market in the long term."
Paul Smith, chief executive of estate agency haart, says: "Smart buyers stand to gain from the uncertainty of others in the weeks ahead, and confident sellers may find that they are in a good position as others wobble."
There may certainly be a chance for some buyers to re-negotiate on price, depending on where they are in the purchase process.
Demand and supply of new homes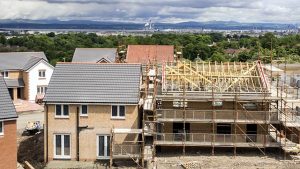 The departure from the EU officially begins by invoking Article 50 of the Treaty of Lisbon, after which there is a two-year countdown. In the mean time, all the old rules continue and for those EU citizens aiming to come to live in the UK, more favourable currency exchange rates make British homes more affordable. It may be that some will bring forward their plans to arrive before the departure deadline.
Housebuilding rates across the country seem still to be far short of demand, which may mitigate other economic factors that might lead to a price fall.
In the prime London market, it may even be that homes already part-constructed may not be completed. "We still expect prime London prices to continue falling and many of the tens of thousands of luxury homes in the pipeline to be mothballed as demand from all over the world fails to meet that potential level of supply," opines Stuart Law of Assetz Property.
From the housebuilders' side, the potential fall in much-needed labour to build the number of homes this country needs will outweigh moves in recent years to improve the number of apprenticeship careers for skilled tradesmen – this will force wages (and therefore property prices) up and potentially threaten the pace of construction of the new homes this country needs.
"The construction industry is reliant on labour from Europe and beyond, and given the skills shortage we already face, any restrictions we face will only cause further damage," says James Davis, head of building consultancy at Daniel Watney LLP.
Will student property demand fall?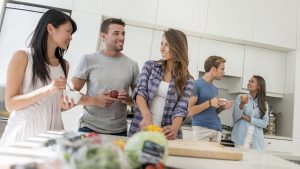 Buy-to-let investors have found excellent returns in new build accommodation designed purely for students in recent years, with particularly strong returns in some of the cities of the north of England. The demand from overseas students plays a major part in this sector, so any changes to visas that leaving the EU leads to will potentially hit the returns that investors in this type of property might expect.
On the positive side, some believe that in respect of the property market as a whole, investing in this sector may still prove to be a shrewd move. "Sectors such as student housing, assisted living… and supermarkets (i.e. basic 'need' businesses) will see more interest than luxury/'want' markets," says Alex Newall, managing director at estate agents Hanover Private Office.
In which direction will mortgage rates head?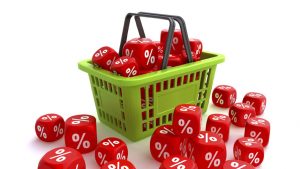 The plunge in sterling seen on 24 June would normally lead to a quick decision to raise interest rates to bring back demand for the currency. But with base rate still at its historic low after more than seven years, there are still some great bargains to be had, with mortgage rates themselves still falling for some lucky buyers and owners.
Some of the UK's most trusted financial experts are largely confident that mortgage rates will not be adversely affected by the Brexit decision. Ray Boulger, from broker John Charcol, tells This Is Money: 'If you are looking for a mortgage and you want a fixed rate, I would hold off for a week or two as we will see rates fall", while Money Saving Expert Martin Lewis says "The markets aren't keen on Brexit, as we've seen from big falls in various indices around the world. So there may be (a guess – no guarantee) some downward pressure – in other words, mortgages could get cheaper. This is balanced though by the fact that UK banks will want to keep strong capital reserves in such an uncertain time, which will discourage lending."