Local amenities can make or break an area when it comes to it being a family-friendly place to live. It needs not just the right physical facilities (playparks and the like), but also the right level of community support. And that's precisely what London's Wembley Park has. It means that parents living with Quintain Living – the award-winning management company overseeing the rental of more than 3,250 apartments in the Wembley Park neighbourhood – have everything they need on hand for family members of all ages to enjoy.
Take Landsby. The Scandi-inspired apartments with their sprawling gardens and friendly village vibe (Landsby means 'village' in Danish) were designed with families in mind, from top to bottom. The rooftop, in fact, is home to a park space and play area created to appeal to residents of all ages. Delivered by Duncan & Grove, the space consists of a maze and climbable seating at various heights.
Another Quintain Living building, Canada Gardens, is an urban country oasis with over an acre of greenspace and hireable allotment beds where children can connect with nature and grow anything from tomatoes to sunflowers. There's also a thrilling pirate ship playpark to inspire their imaginations and keep them fit and healthy, while on rainy days they can enjoy the indoor wonders of Emily's playhouse from conceptual interior designers, Fossey Arora, with its magical lighting and treasure trove of toys and activities.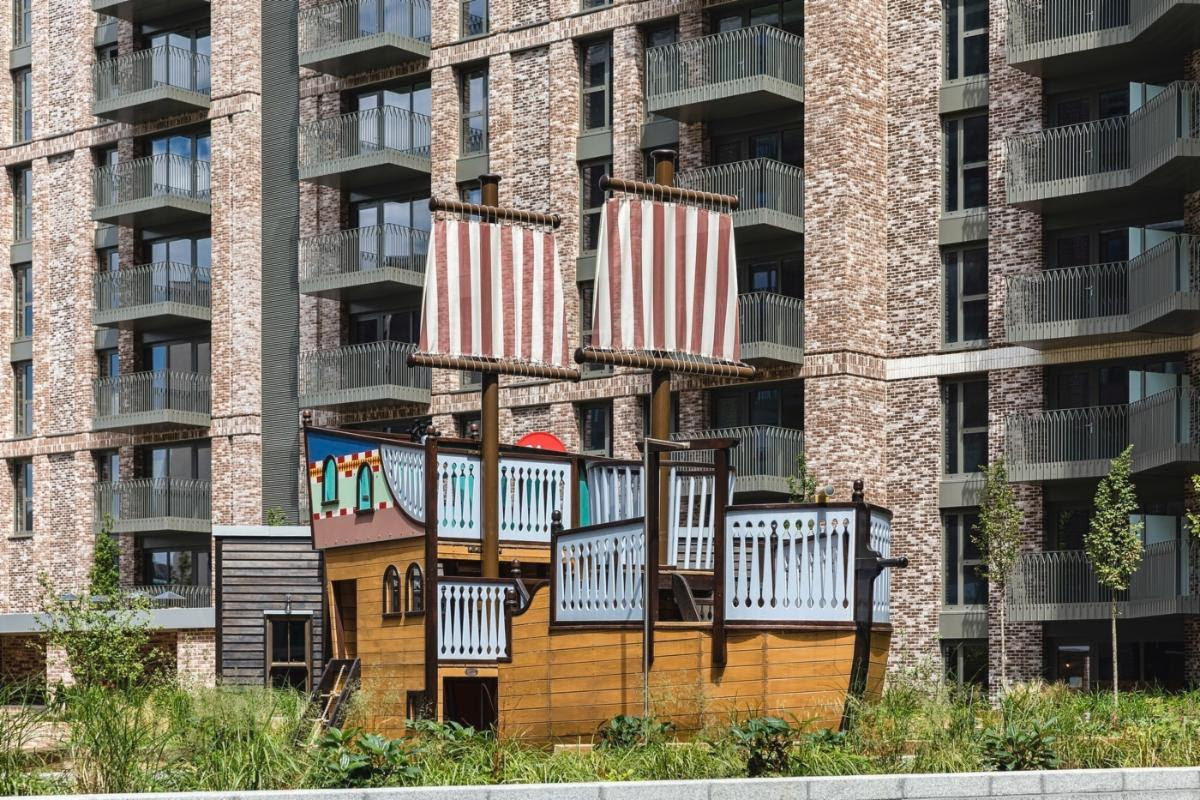 Indeed, every Quintain Living building has its own distinct vibe and amenities. At The Robinson, for example, children have a wooden playground in which to burn off their energy, nestled in the middle of the festival-inspired gardens or they can take a turn down the 7m slide on the rooftop courtyard.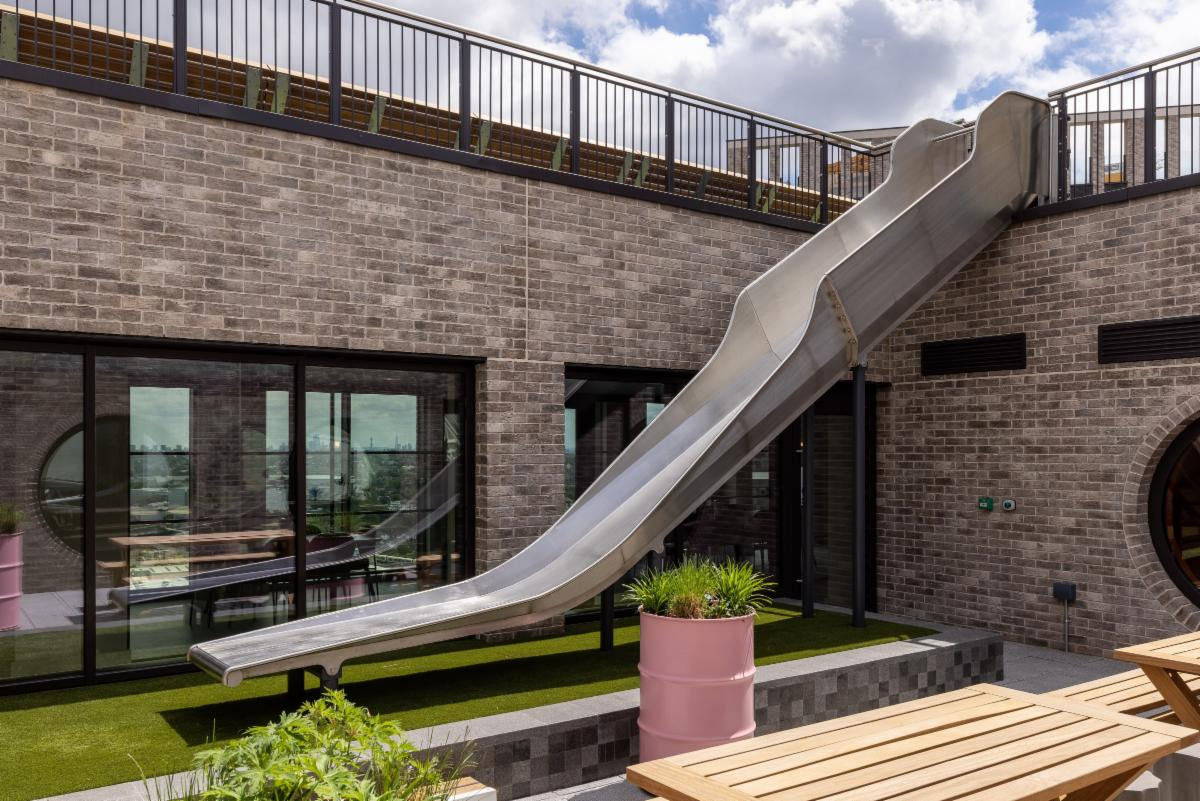 Landscape architect firm LDA Design has also created the pretty West and East Gardens, which host an assortment of activities for varying age groups, designed to foster imaginative and creative play. The West Garden features a playable landscape for pre-school children, with a tunnel, slide, spinner and balance beam linked by steppingstones, mounding and curvilinear planting. The East Garden features bespoke elements such as view mounds, serpentine seating, a timber maze and climbing cubes set in brightly coloured safety rubber. Sensory planting includes flowers attractive to bees and butterflies.
Quintain Living's children also have the excitement of Union Park on their doorstep. The first major park to open in the area for over 100 years, it will eventually cover a full seven acres. The southern section of the park is already open and providing enjoyment for visitors of all ages. There's an outdoor gym, a multi-use games court (currently set up for tennis) and an urban meadow, wildlife pond and bee and insect hotel to fascinate youngsters with a love of nature. There's a wooden playground for staying active and a paddling pool for creating magical family memories. The fountains in Arena Square are also incredibly popular with little ones looking to splash the hours away during the summer months.
Quintain Living residents with pre-school children also have the new, flagship Canopy Children's Nursery on their doorstep (literally, for residents of Madison, as the nursery is on its ground floor). For school-age children, outstanding-rated primary, secondary and sixth from options are all available under a mile from Wembley Park. Wembley Park's vast array of child-friendly dining options form the final piece of the puzzle for Quintain Living parents looking to keep their little ones happy. Between Pizza Express, Frankie & Benny's, Nando's, TGI Friday's and Pasta Remoli, with its excellent children's menu, there's something to suit even the fussiest of mini diners.
Property & Development Magazine | The Home of Residential Sector News