BasePower  – Energy for the Long-term

(The Following is a Promoted Article)
Whilst the advantages of CHP systems are becoming increasingly well-known – significant utility savings and an improved environmental footprint – the relative costs and resource required in the design, installation and ongoing operation continue to limit the take up of the technology within the UK. Stumping up the capital for host sites and, in turn, de-risking investment, BasePower helps companies realise these benefits and makes CHP a viable option.
With over 20 years of combined experience in energy infrastructure projects BasePower has quickly become an established name in providing combined heat and power (CHP) solutions. Having carried out major projects across sectors including agriculture, food production, commercial and manufacturing, the company's founders have delivered in excess of £200m of projects over the last ten years, including on generation schemes representing a total generating capacity of over 20MW.
BasePower's key mark of differentiation lies at the heart of its business model. Employing a simple power purchase agreement (PPA) following initial concept, design, development and construction, the firm effectively carries the weight of the project for its lifetime, conducting day-to-day operations as well as optimising generation as new technologies become available. Such an end-to-end service is invaluable across sectors for, as Robin Hardy, Project Director at BasePower points out, "Often, businesses don't have either the technical expertise or time required to develop an effective CHP unit alone. Even if they are a position to self-finance it, they aren't in a position whereby they can allocate enough resource to design, build and then operate the project. In that case, we're able to support them because CHP is our whole business."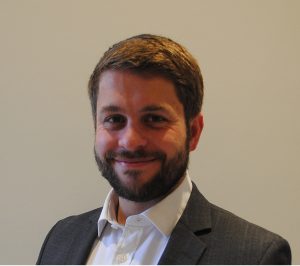 This hands-on approach begins at the very start of a project's inception and, in recognition that each industry, each site, and each client is different, the firm dedicates a good deal of time to the analysis and design stages – delivering bespoke CHP schemes every time. Indeed, the firm remains highly engaged with projects throughout whilst, at the same time, striving to encourage clients to share ownership of the project themselves. What Hardy stresses is effectively an "energy partnership" rather than a traditional supplier-client relationship inevitably has a positive effect on the economic value of the project; with a shared vision of optimised, green energy generation, clients achieve greater utilities savings and BasePower gets the most out of the asset.
Whilst the ability to add hundreds of thousands of pounds annually to the bottom line with zero capital investment is compelling in itself, clients also benefit from a significantly reduced carbon footprint with typical savings of 15%-30%. And although environmental responsibility and commerciality are commonly thought to be mutually exclusive, Robin Hardy highlights that the environmental credentials of CHP can be economically advantageous in their own right: "The recognition that accompanies the environmental benefit has helped a lot of our clients achieve greater commendation both with suppliers and within their sector of work. As an example, some sites working with us have been able to achieve Marks & Spencer's Plan A Gold Status which cements their position within the supermarket's supply chain."
An advocate of CHP and, specifically, the financial and environmental advantages it represents, BasePower continues to drive savings for its clients in an attentive and, crucially, risk-free way. With ambitions to widen its client base and encourage widespread use of the technology, the firm is set to increase in prominence and will likely deliver future viability to clients up and down the country.